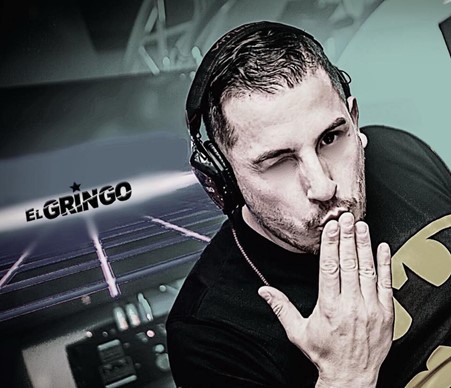 At such a very tender age and being born in 1986 in Malta Europe, Gringo DJ, became very passionate for his love for music. He listened to various music genres namely rnb, hip hop, dance, 90s, 2000s.
His quest to explore new forms of music led him to start listening to House Music. The latter led him to move up the next step and work his way up to become a professional DJ / Producer which was materialised 10 years ago, back in 2011. He worked a lot with his best friend in the music industry Dj Mykill by observing, learning, trying, making mistakes, correcting them and always moving a step upwards. He thus kick started his DJ Career by being given the opportunity to work at Hugos Passion and Shadow Lounge Whysoserious Fridays in Paceville St Julians; as well as Tex Mex Bar and Grill in Sliema for the past 10 years. He then moved on to become resident dj in other clubs namely Havana Club Malta, Soho Lounge, So City Club, Dash Club, Barcelona Club, Truth, Baccos, Hugo's Lounge, Hugo's Terrace, Nordic bar, Footloose, Hugo's by Infinity, Oyster Lounge by Texmex and many others playing along side many famous Local Maltese and Famous Djs such as Dj Ruby, Miss Roberta, Ziggy, Dre, Tenishia, Ryan Spiteri etc Gringo DJ also played on various boat parties held around the islands of Malta Gozo and Comino throughout the summer seasons namely Lazy Pirates, xclusive, Summer Love, private parties, English language school parties, carnival parties & wedding after parties.
During the summer, he was djing at Malta's Top Night Clubs and Summer Resorts namely Cafe del Mar Malta, Cafe del Mar Wednesdays, Medasia Playa, Gianpula, Marrakesh, Rooftop, Numero Uno; teaming up with different Djs Promoters and Managers to further upgrade his portfolio. His experience did not only focus on local territory but has landed also abroad. Gringo Dj has travelled abroad to Latvia, Valmiera teaming up with Dj Gustavito and Armands, Slovakia with Charlie Club House and Tamira, as well as Dj Mairee as well as in Italy with Bebo Serra. During this pandemic Gringo And Bebo Serra have teamed up together to produce Funky Groovy Techy Dance and Electronic Music which creates an adverse fresh touch you cannot resist not to dance to. Gringo has also played aside and warmed up for Icona Pop, FatboySlim, Federico Scavo, Robin Schulz, Gianluca Vacchi etc Gringo is capable of playing all music genres and shifting from one to another with ease that it's hard to notice the difference in tempos.
His main music genre is House Music namely Tech House, Funkin Groove house, Commercial House, Rnb House, Deep House, Bigroom House, EDM, Disco House, 80s 90s house remixes etc Gringo has also established his name in numerous weddings and wedding afterparties he has played for clients friends and family.
For the last four years 2017 he was also Resident Dj On Malta's House Keeping Friday and Saturday's Radio Shows on Xfm 100.2. In December 2020 Gringo decided to join another top radio show Pure Radio on DAB+, special thanks to Sandro Sammut  for giving him such an amazing opportunity, by having his weekly Friday Radio Show named Gringo Fridaze being aired 21.30-23.00 to get your weekend started! Tune in to explore and experience the music vibe as music is always the answer to all your problems.
https://pureradio.mt/wp-content/uploads/2021/02/Picture1.jpg
388
451
nicholas@m7alpha.com
https://pureradio.mt/wp-content/uploads/2021/10/PURE_LOGO_white-black-bg.png
nicholas@m7alpha.com
2021-02-26 09:37:50
2021-02-26 14:45:44
El Gringo